Hi All,
Just picked up a couple of these American DJ 'Hyper Gem' fixtures.
Here's some video,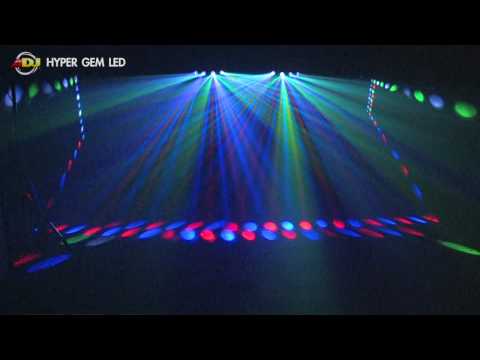 YES!!!! They look they cool in the center.
I mounted mine 20 foot from the foul line over the lane pointed at the bowler/foul line. I'm getting a 6 lane pattern.
Running them in my DMX512 network in 4 channel mode, and controlling them with Freestyler software, I've 'Patched' mine together rather than 'group'. In this way, I can keep my pindeck lamps running independent and my new Hyper Gems running the same pattern as one. They look so COOL!!!
(patching allows you to tell one fixture to use the values being send to another, eavesdropping you could say.)
The Hyper Gem will run in these modes,
-Solo sound activated (will need to be near a speaker)
-Master-slave (master runs all in sound active, master need to be near a speaker)
-DMX 4 channel or 256 channel (DMX controlled)
I have already 'Mapped' these fixtures for Freestyler, PM me if you need the file.
If you're looking to add to your light show, these are about the best $112 fixture you can buy!
Happy Lighting,
PinCup
Forgot to mention they are LED and can run all night long. NO duty cycles. Low power draw.