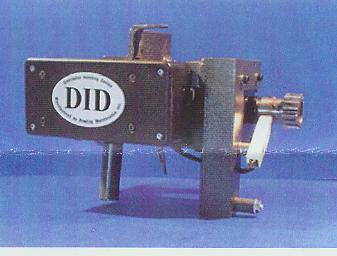 Distributor Indexing Device
I Want One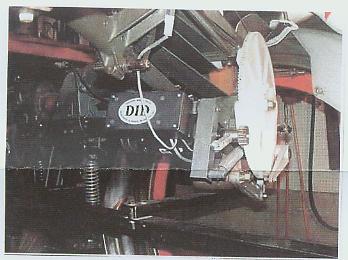 Approx.$379
Cost Savings When Installing The Distributor Indexing Device "DID"
#610-704-005 Pinion & Gear Assy $23.56
#610-704-006 Clutch Plate Assy $12.75
#070-006-126 Friction Disc $ 1.54
#070-006-130 Clutch Plate Outer $2.27
#070-006-125 Worm $1.58
#070-006-128 Spring Assy $9.06
#070-006-121 Washer $.24
#070-006-124 Nut $1.54
#070-006-034 Spring $2.05
#070-006-668T Trip Rod Assy $74.15
#070-006-691 Stop Blade $3.18
#070=006-142 Bumper $.42
#070-006-084 Stop Bracket $3.64
#070-006-004 Parallel Tube @ $22.11 Times Two Equals $44.22
#070-006-117 Nylon Roller $9.14
#070-006-118 Nylon Roller @ $9.78 Times 3 Equals $29.34
Grand Total = $218.68
Labor Savings ?????????????
Maintenance Eliminated
No Longer Necessary To Parallel Distributor Tubes, Even If They Are Wore Or Bent
No Clutches Coming Out Of Adjustment Due To Dirt, Humidity, Or Grease
No Need To Lubricate Stop Blades
No Seizure of Pinion Gear Or Bushing
No Need To Be Concerned About Nylon Rollers On Rocker Arm Slipping Off Trip Rod Due To Worn Ecentric And Cocentric Rollers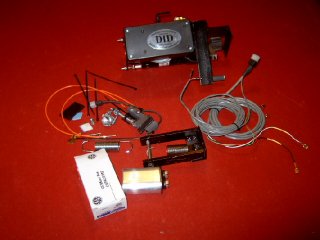 Acheewahwah
Supposed To Be Able To Complete In An Hour And 45min. [img]/content/btubb/images/%%GRAEMLIN_URL%%/eek.gif[/img]
>>>Recieved Two Today(Friday)..Was Ordered Late Wednesday...And Me And My Big Mouth Told Old School; I Bit And Ordered Two Today.....30 Day Money Back And 1 Year Warranty////I Should Have One In Friday Or Saturday??
...Still Reading The Directions < >And Still Can't Remember The Last Time I Actually Followed 'em :p
Directions And More Pics Sat. or Sun.